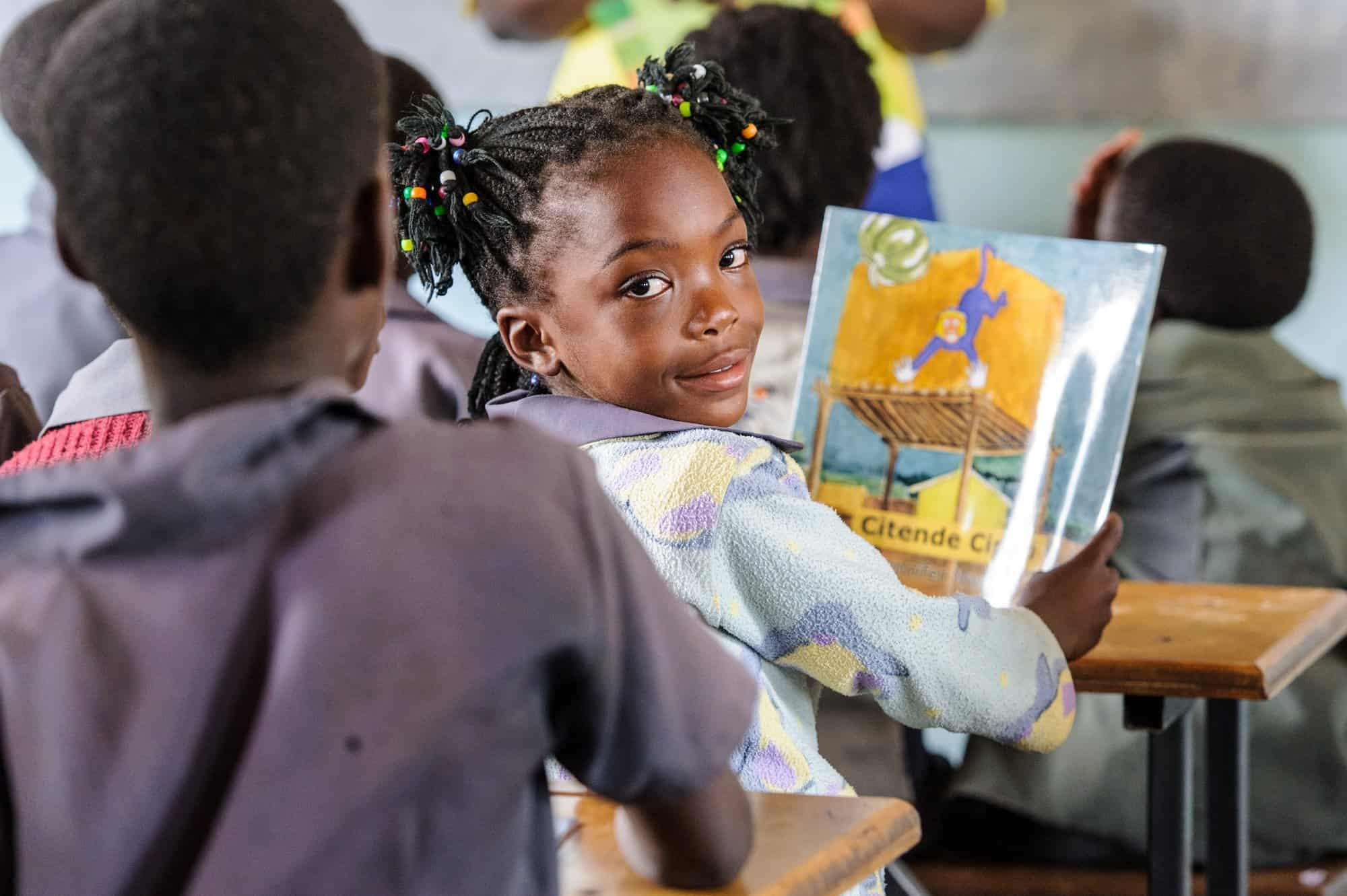 How your purchase helps
One Pair of Sunglasses = One Week of School
We donate one week of school to the Room to Read Girls' Education Program for each sunglasses purchase. 

Room to Read was founded in 1999 by John Wood, a former Microsoft executive, who began by donating 3,000 books from family and friends to a Nepalese library.  Room to Read now operates in eight countries across Asia and Africa, has more than 18,000 program schools and has reached 10 million children.  There are more than 40,000 girls enrolled in the Girls' Education program.  Room to Read has been featured on The Oprah Winfrey Show, won the UNESCO Confucius Prize for Literacy and the Library of Congress Rubenstein Prize, as well as received a four out of four-star rating from Charity Navigator for more than 10 years.
This remarkable program focuses on four core competencies:  life skills, mentors, material support, and community engagement.
Life Skills
Life skills programs include classes, workshops and extracurricular activities that help girls develop confidence, learn how to communicate and advocate for themselves and forge their own independent path instead of one forced upon them.
Local Mentors
Local mentors are educated role models, advisors and advocates for girls in the program. They speak with parents, visit the girls in their homes, and support girls emotionally to help them stay in school.
Material Support
Material support can be the cost of a uniform, safe transportation, tuition fees, or exam preparation services.
Community Engagement
Community engagement creates a culture of gender equality and value in educating girls.
The single most effective path for a girl in the developing world to escape the cruel cycle of childhood marriage, sex trafficking, pre-teen pregnancy, HIV exposure and violence is education.
When a girl stays in school she is more likely to create a smaller and healthier family, earn a higher wage, marry later, and educate her own children.
But for 60 million girls school is still only a dream.  You can help to change this reality.  
Sunglasses for the bright future ahead.